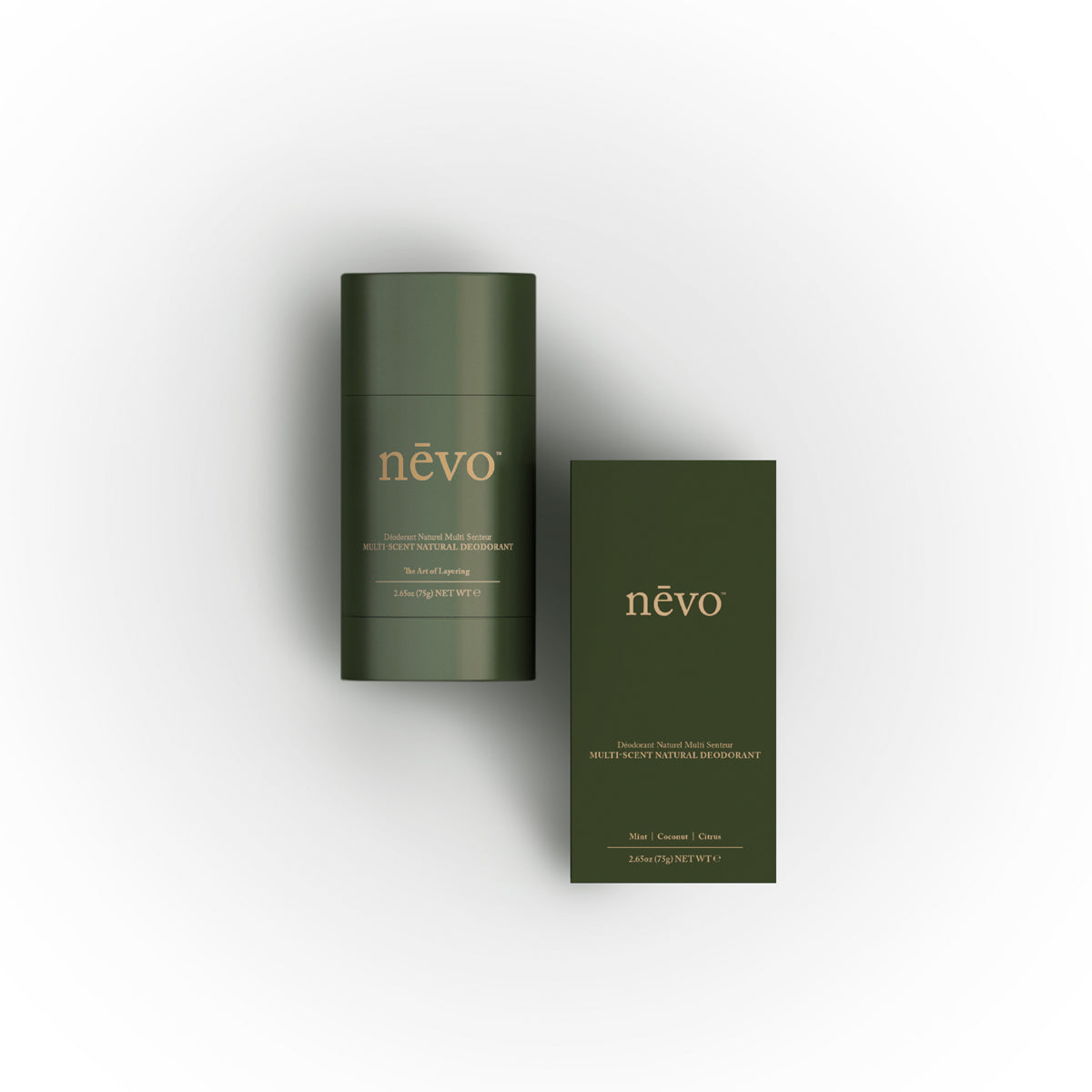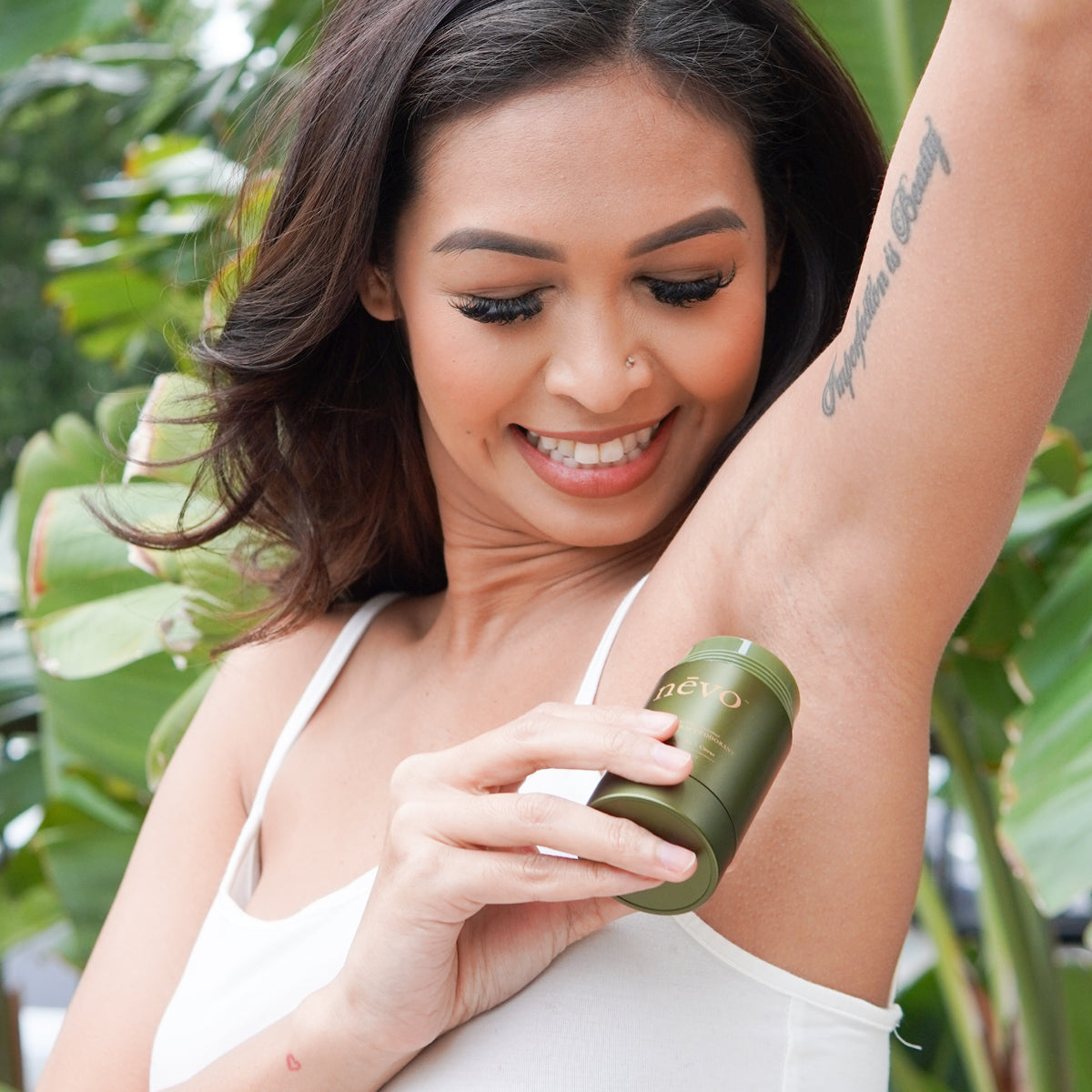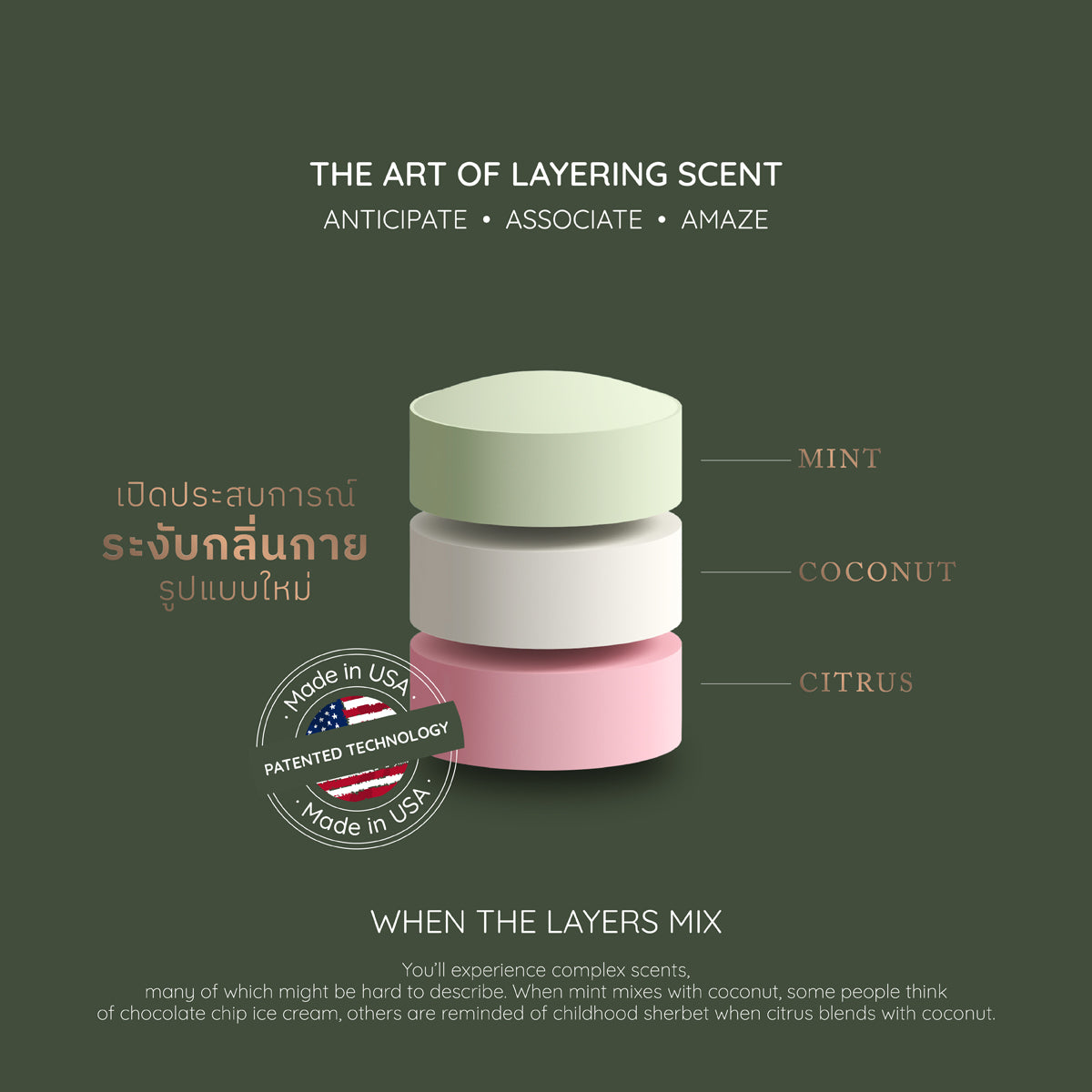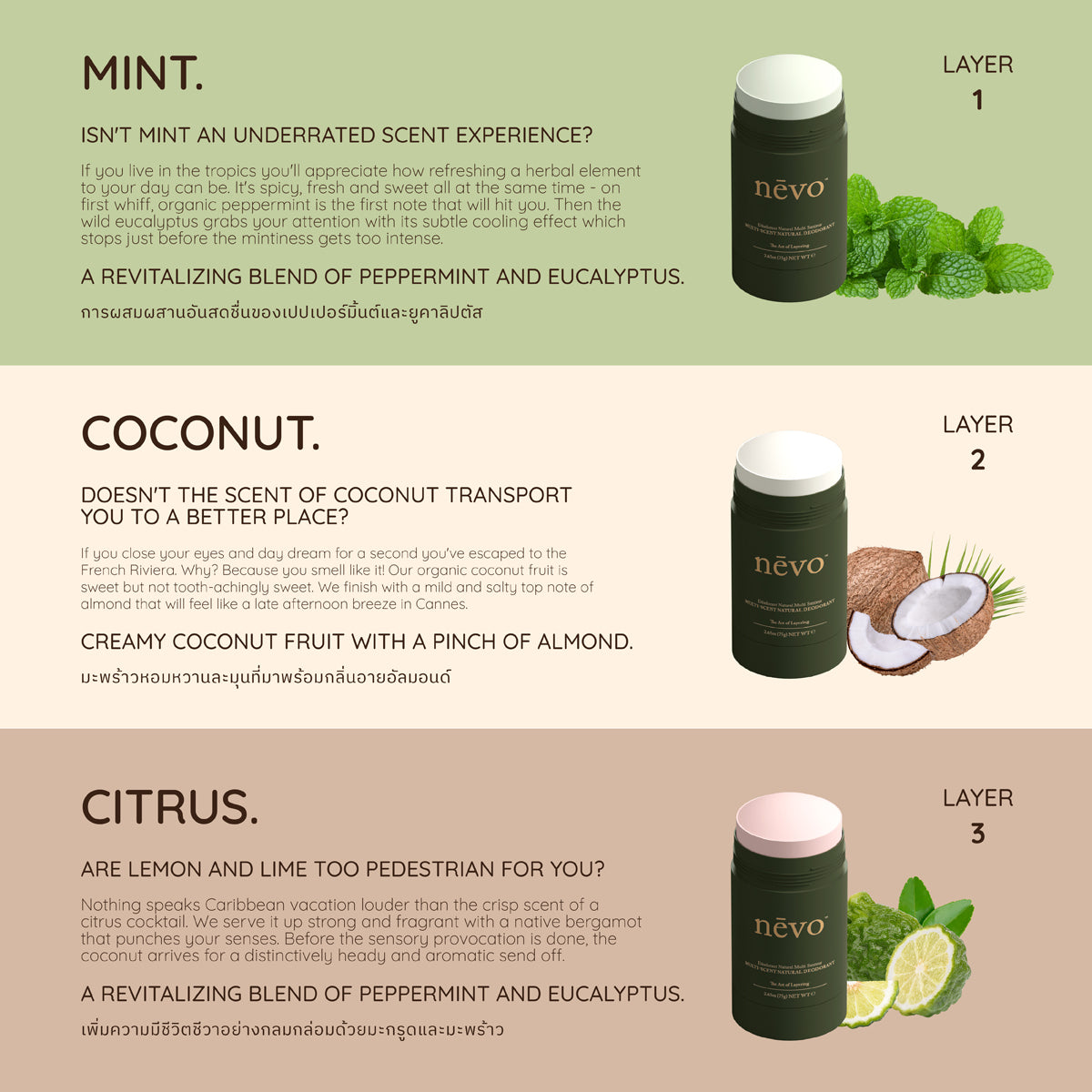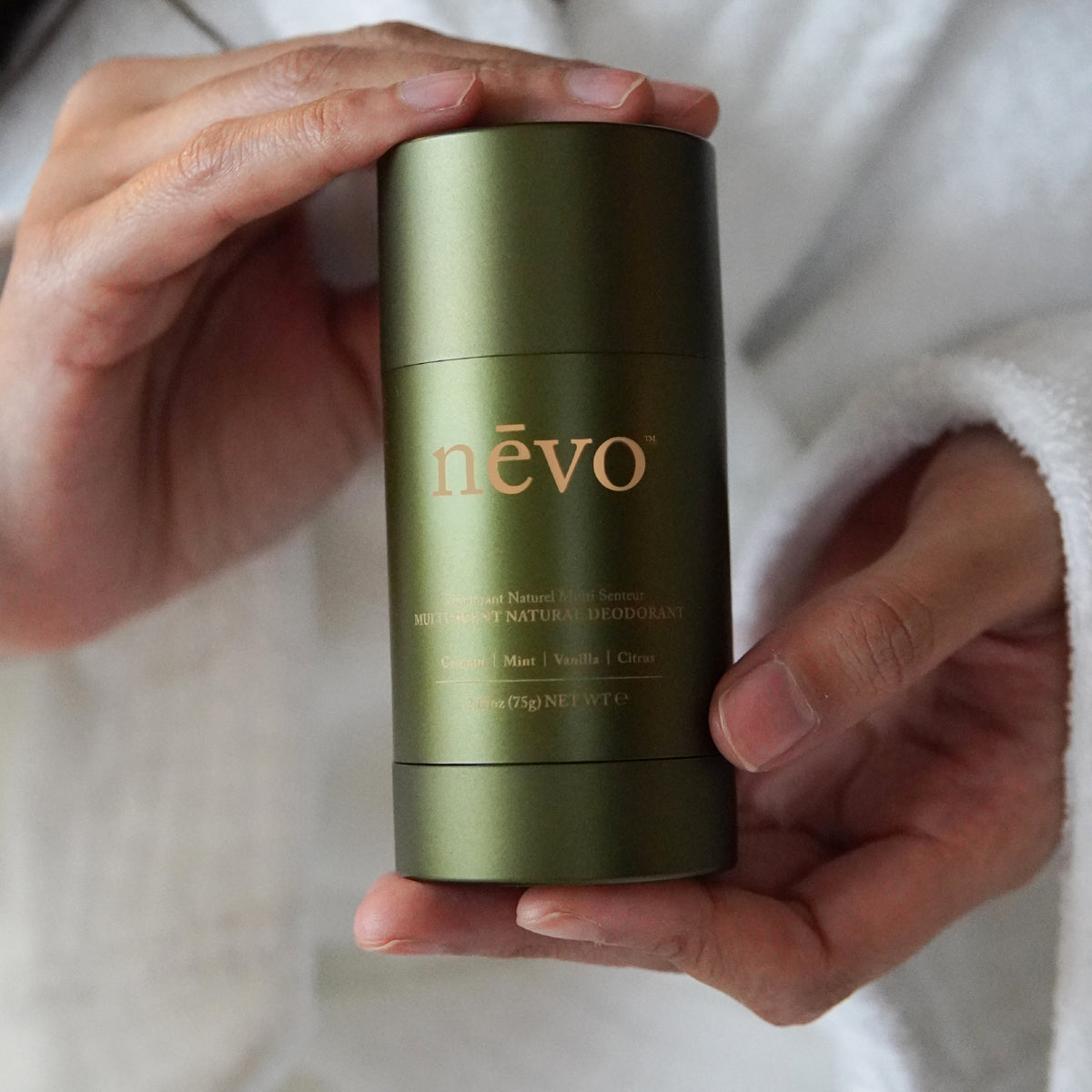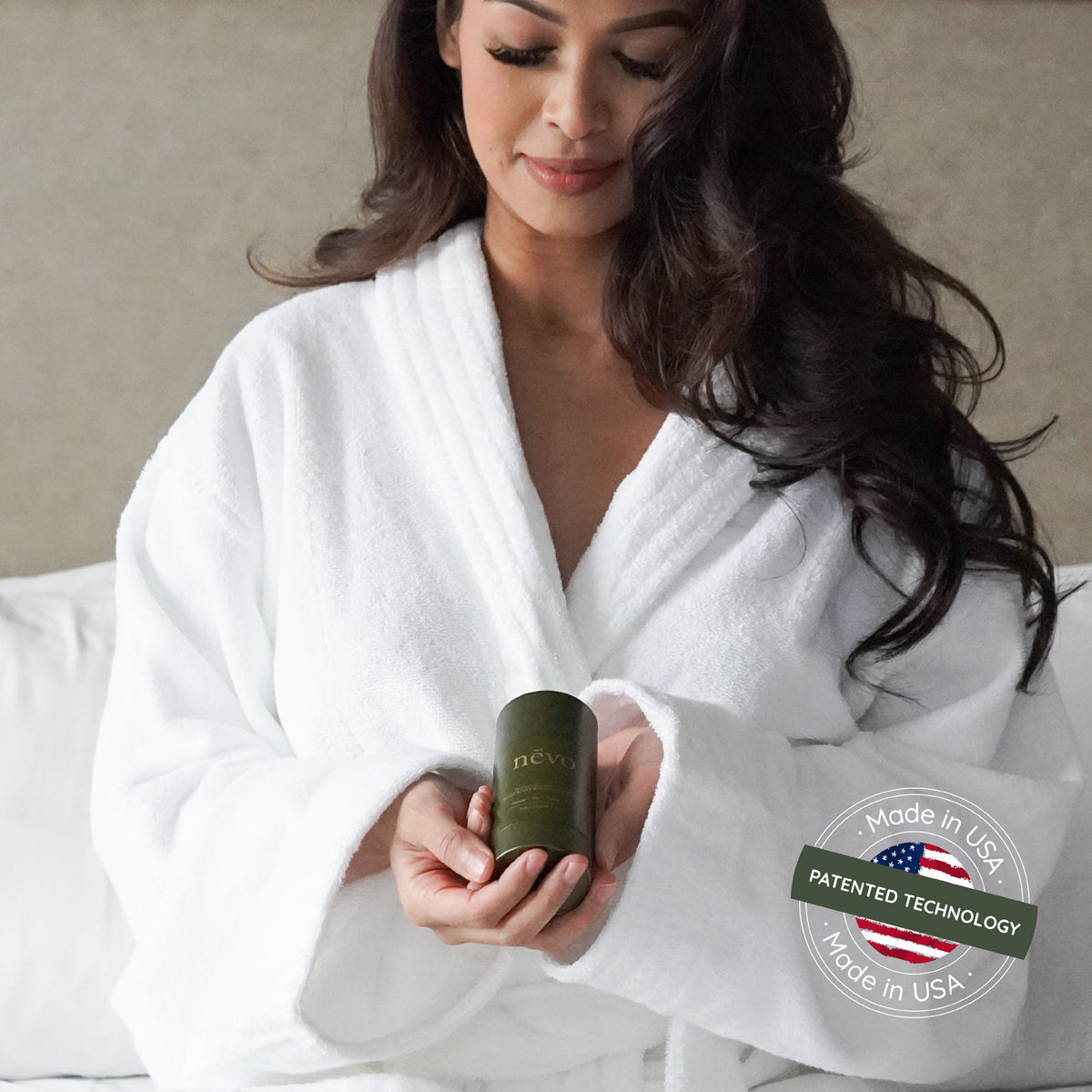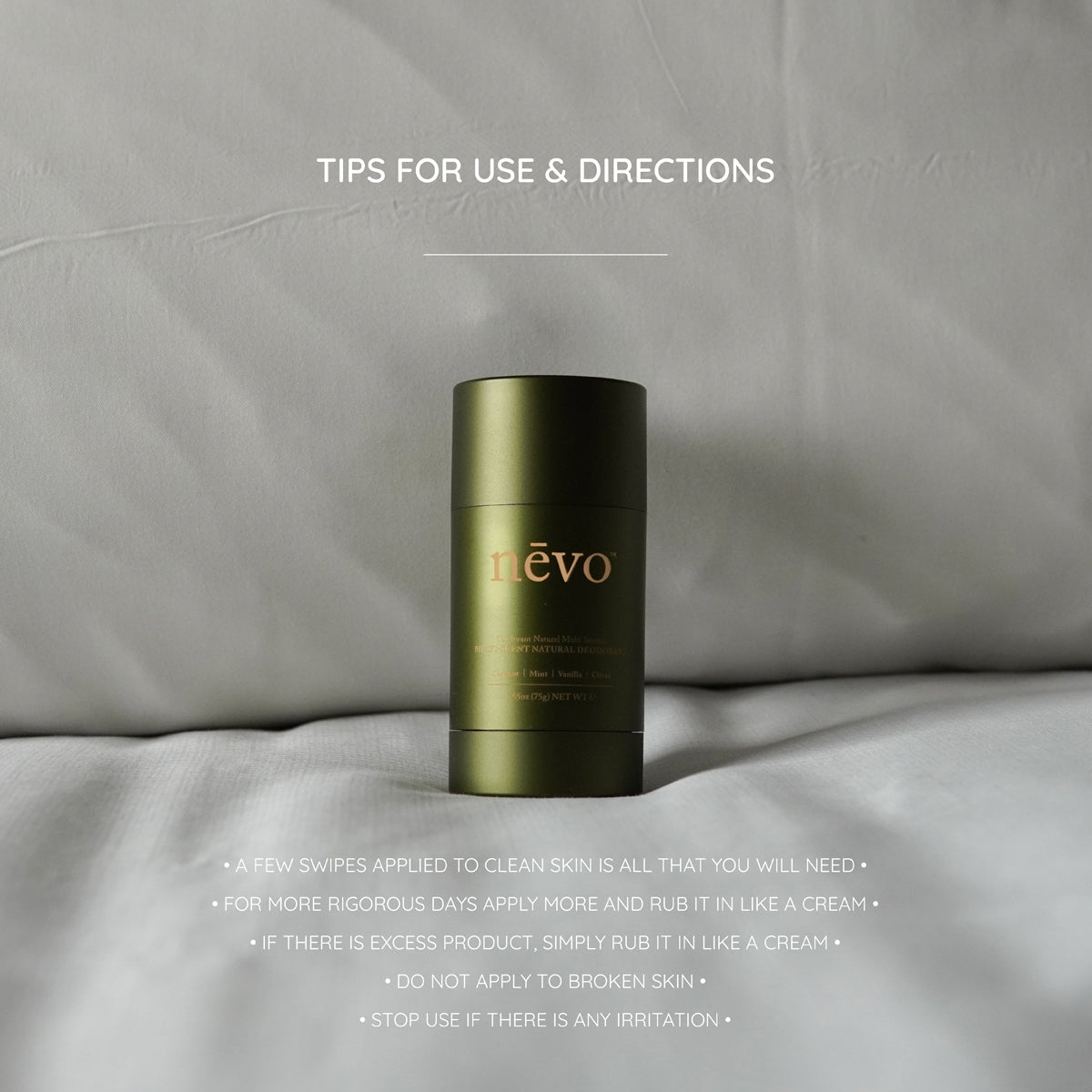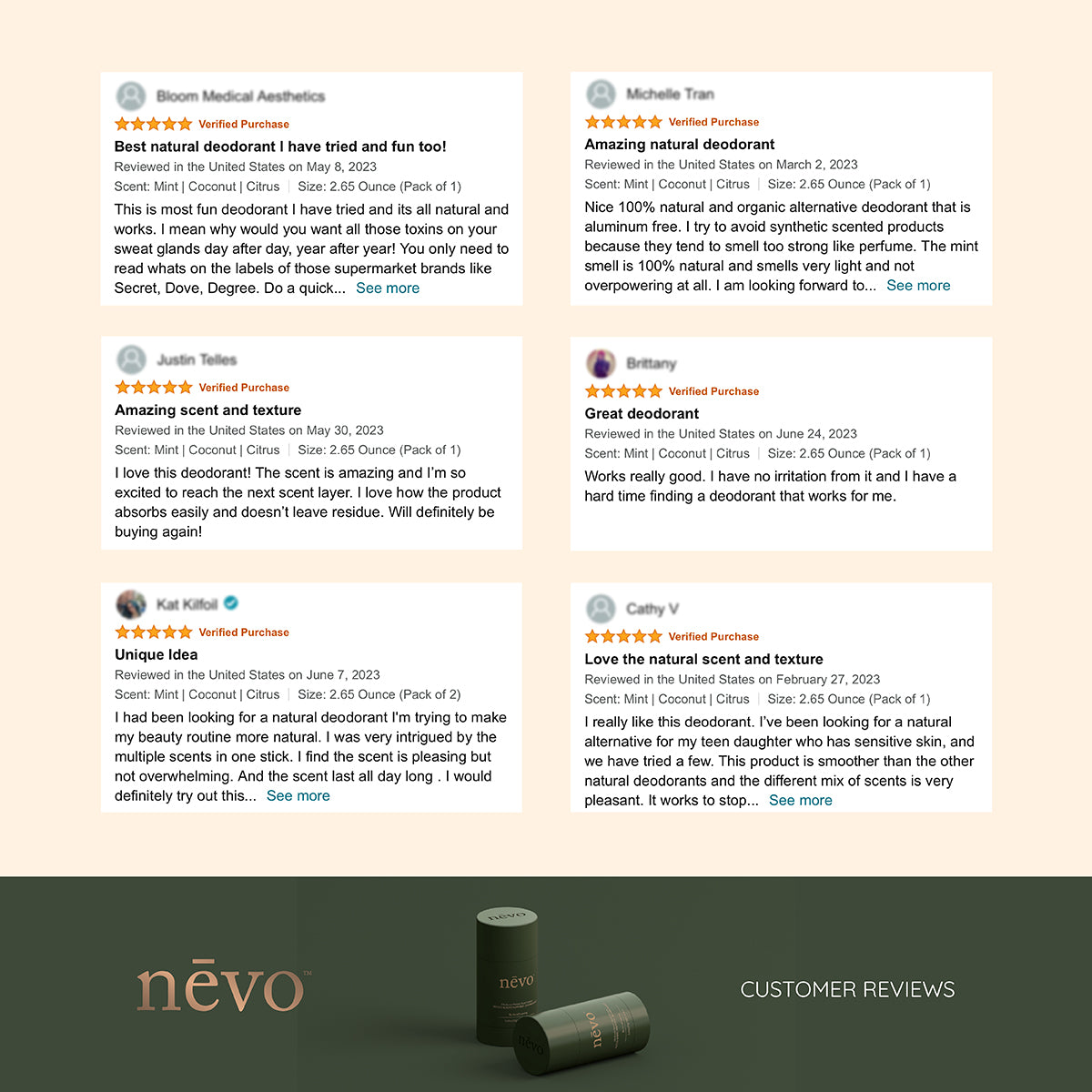 Multi-Scent Natural Deodorant
What Matters
Aluminum in Anti-Perspirant plugs up your sweat ducts and prevents natural detoxification.
Naturally and effectively Neutralize odor causing bacteria.
The Ingredients in our products are not tested on animals.
Leaping Bunny Certified.
We oppose animals suffering, and only use plant-based ingredients in our products.
We don't use any grains, such as Wheat, Barley, and Rye in our products. 
We carefully source certified natural ingredients that meet international standards.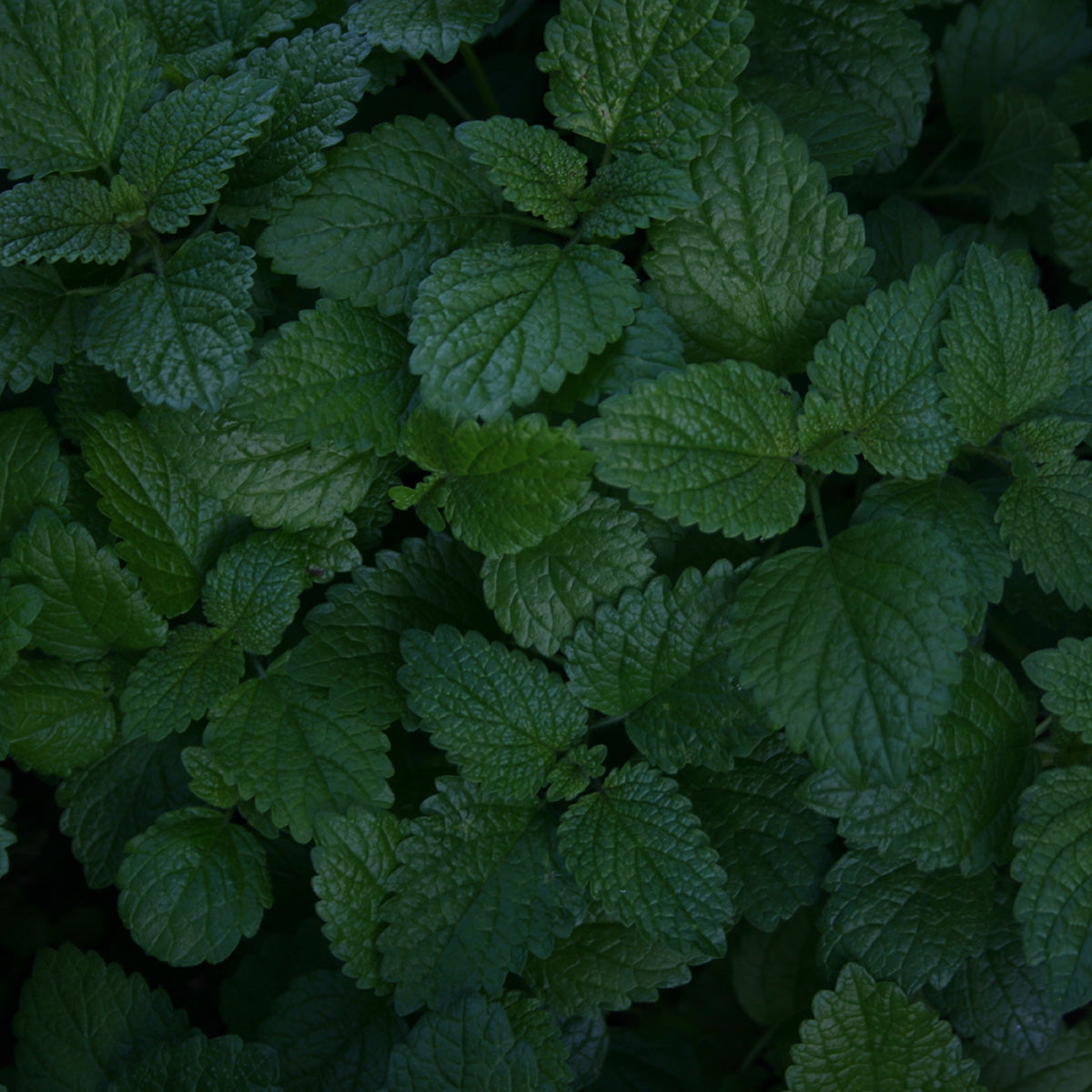 LAYER 1 | MINT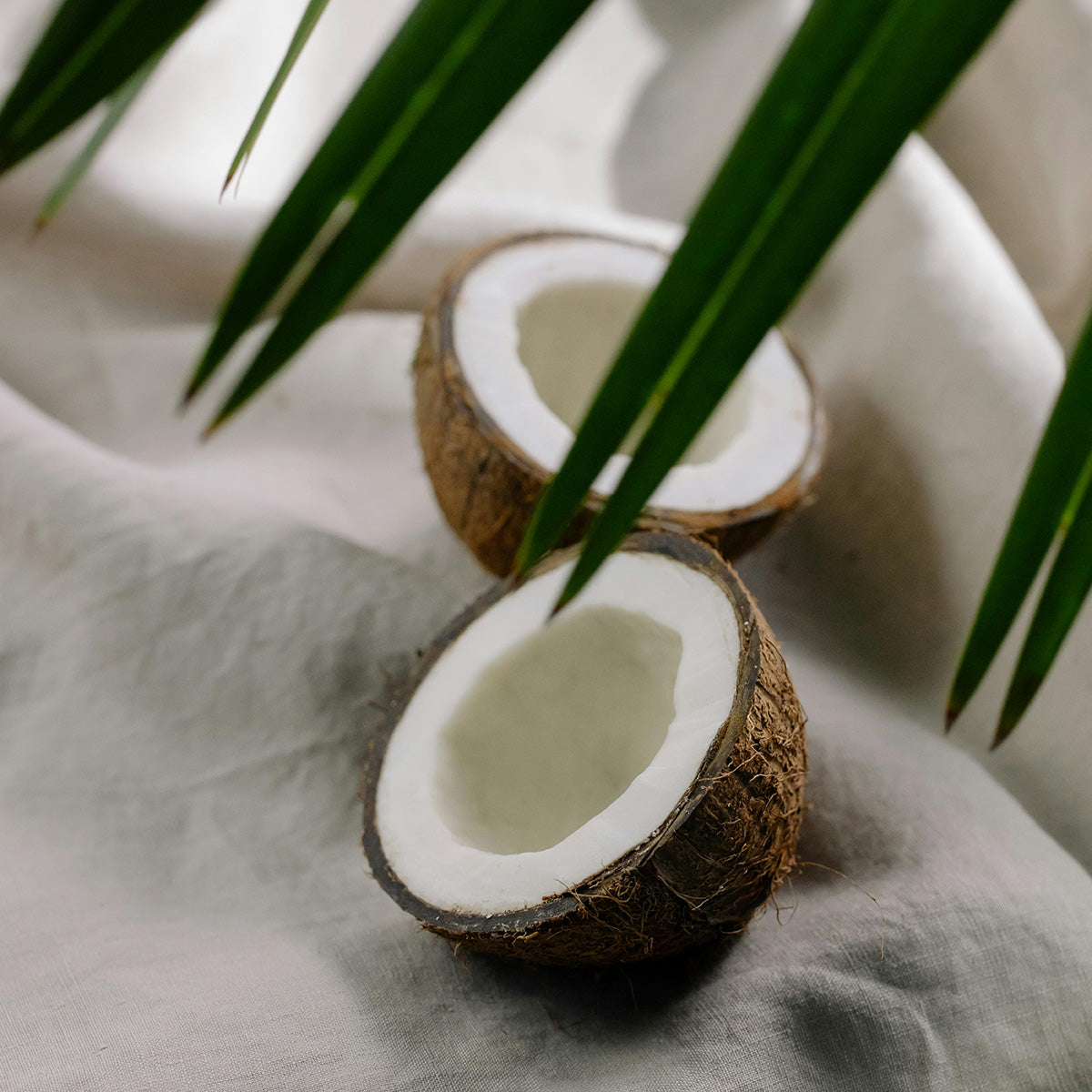 LAYER 2 | COCONUT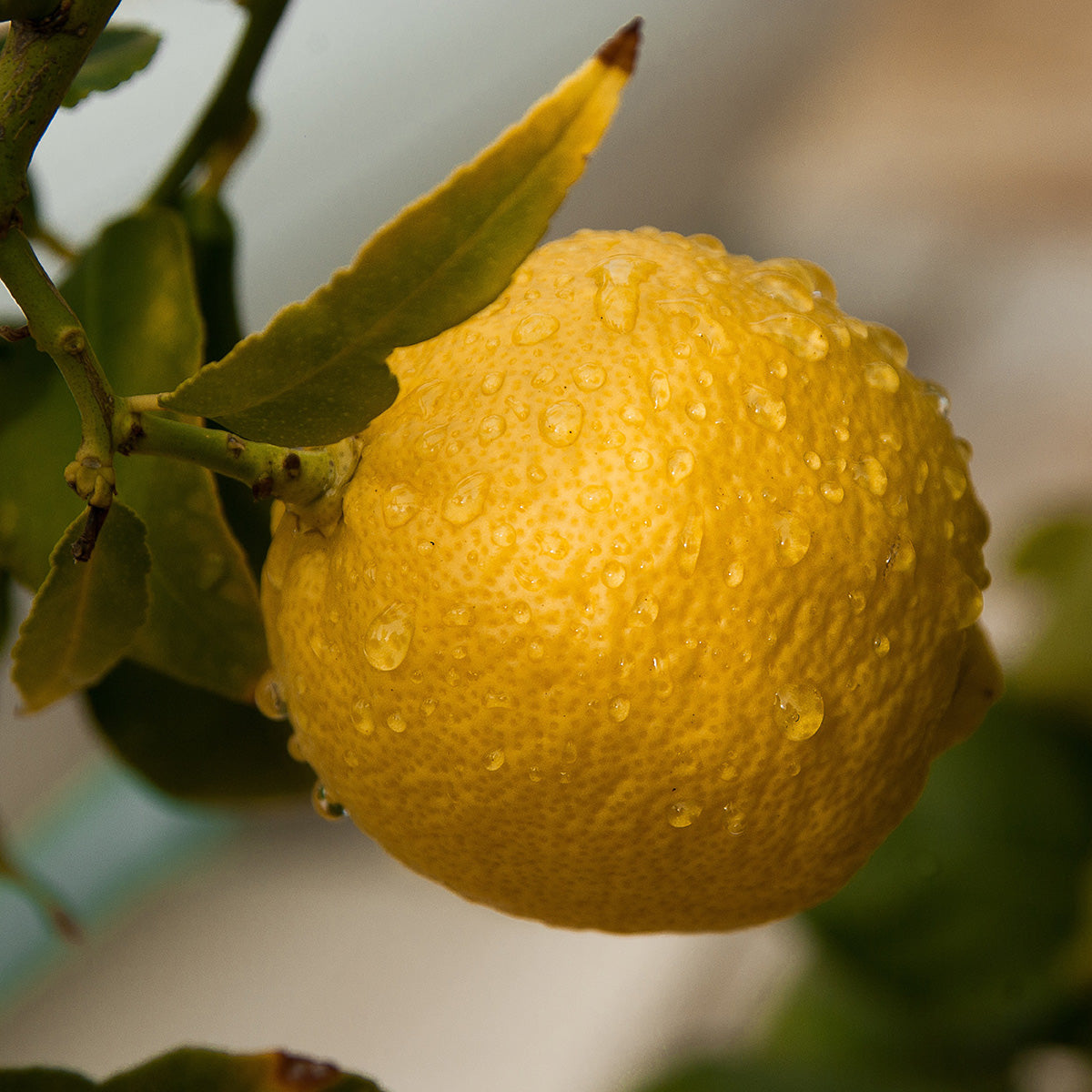 LAYER 3 | CITRUS
nēvo™
The Art of Layering – You'll experience complex scents, many of which might be hard to describe. When mint mixes with coconut, some people think of chocolate chip ice cream, others are reminded of childhood sherbet when citrus blends with coconut.