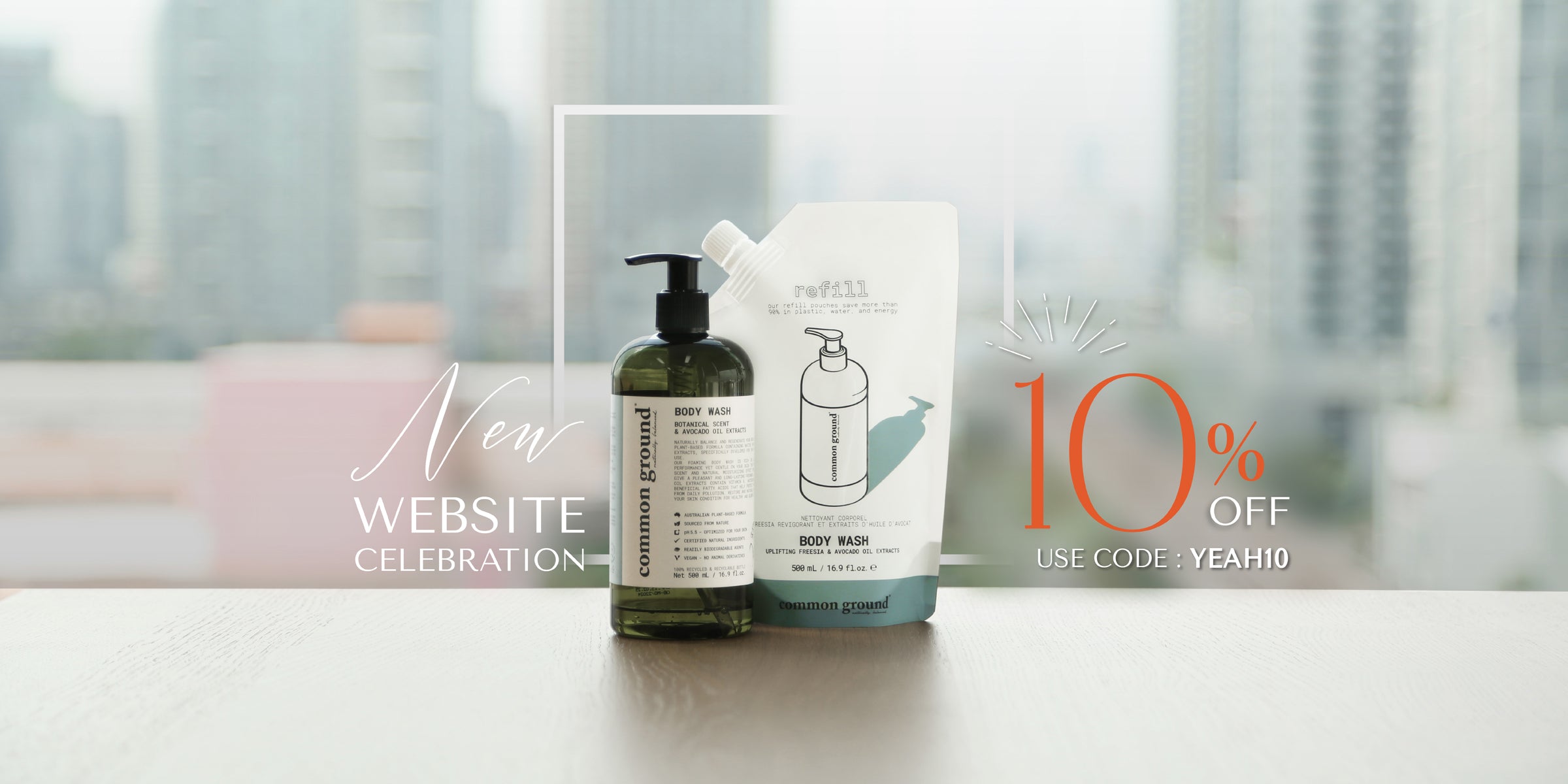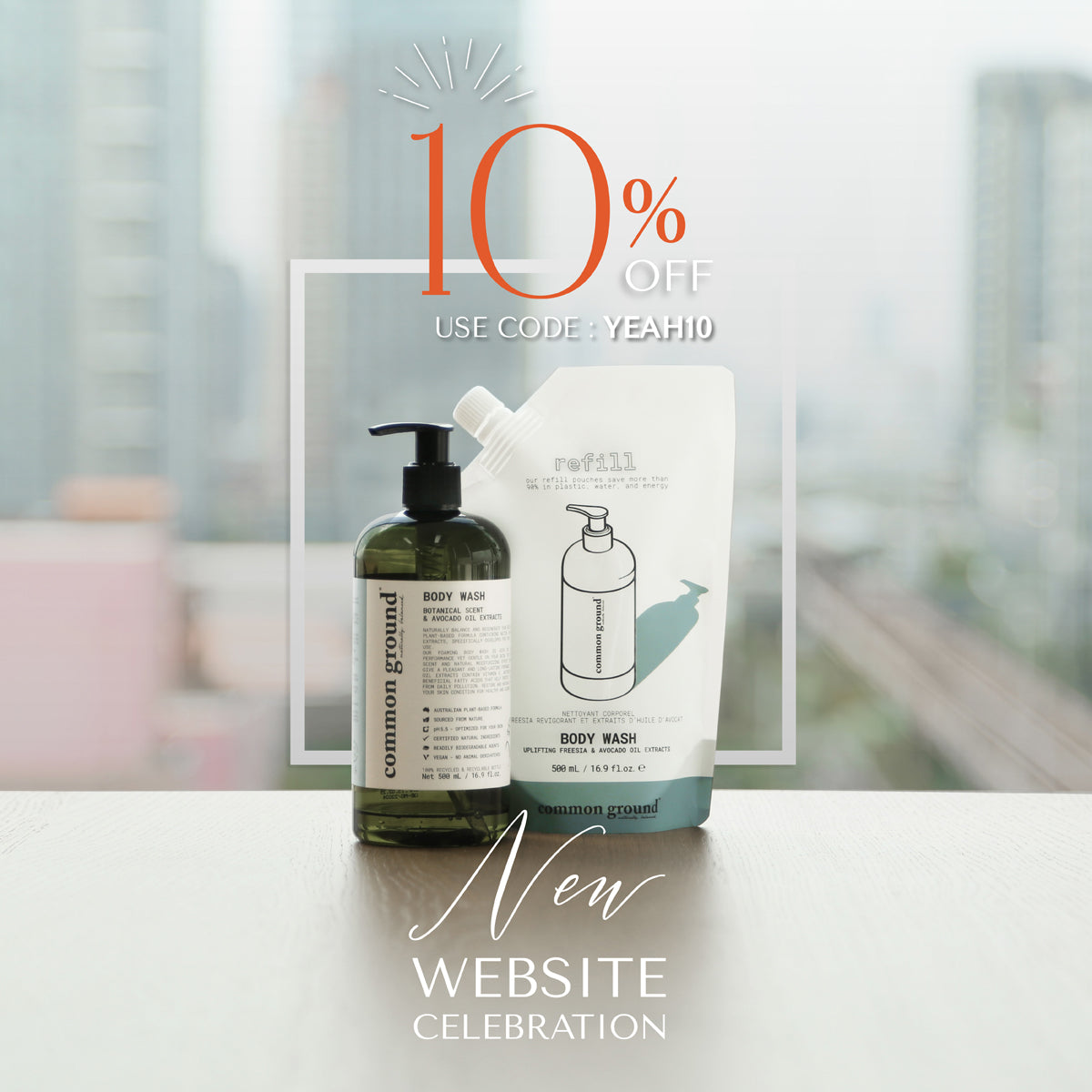 ECO-FRIENDLY NATURAL PERSONAL CARE
Common Ground
Common Ground® products focus on rejuvenating your natural beauty with plant based ingredients, allowing you to care for your hair, skin, and the environment at the same time. Our naturally balancing formulas with the benefits of avocado oil extracts are more capable in restoring and protecting your skin against everyday pollution
SUITABLE FOR EVERYONE
The all-natural ingredients ensure that your delicate skin remains soft and smooth. All products are formulated for sensitive skin and do not leave harmful residues.
PLANT BASED FORMULA FROM AUSTRALIA
When it comes to plant-based formula, Australia knows best. Just formula from Australia is simply not enough, we make sure that the formulas we have developed are localized to suit water condition, climate and skin type for maximum benefits.
OUR FINEST EXTRACTS
Avocado Oil Extracts from the tropicals, Indian Kino Tree Bark from the forest of India and Peruvian Ginseng Extracts from the Andes Mountains: We borrow from plants its finest extracts for the revitalization of your skin and hair health.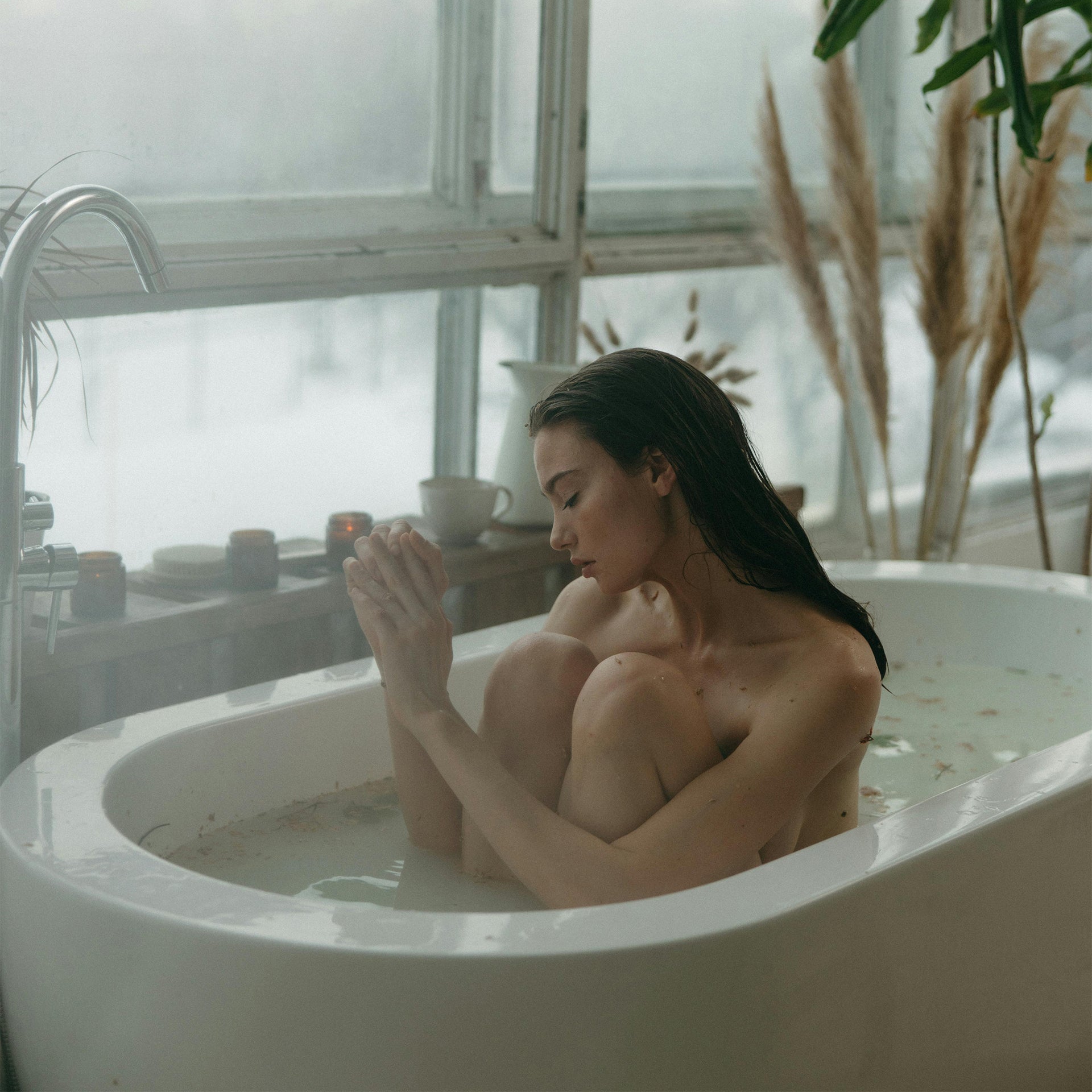 SAFER FOR YOU. SAFER FOR THE ENVIRONMENT.

PLANT-BASED FORMULA FROM AUSTRALIA


CERTIFIED NATURAL INGREDIENTS

READILY BIODEGRADABLE INGREDIENTS

NON-TOXIC – NON HARMFUL CHEMICALS


MADE FROM 100% RECYCLED PLASTIC


VEGAN – NO ANIMAL DERIVATIVES

CRUELTY FREE – LEAPING BUNNY CERTIFIED
FREE FROM
SOAP / SLS / PARABEN / SILICONE / ALCOHOL / PETROCHEMICALS / MINERAL OILS / COCAMIDE DEA-MEA / PROPYLENE GLYCOL / ARTIFICIAL COLOURS / FORMALDEHYDE / ISOTHIAZOLINONE / HARSH DETERGENTS